New Products
Holmbury's latest product releases
FFC Series – Replacement cartridge couplers for the Faster 4BD4FH/4BD4FI
Holmbury's FFC Series is a replacement flat face cartridge coupler for the Faster 4BD4FH and 4BD4FI blocks. The FFC Series is designed for the quick changeover of hydraulic attachments for skid steer loaders, compact loaders, backhoe loaders and compact utility vehicles. The female coupler features an internal decompression solution (Patent pending) that enables the coupler to always be depressurized when disconnected, whilst the male coupler has built-in connect under pressure functionality.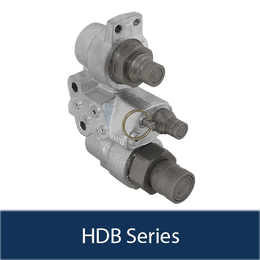 HDB Series – Decompression block couplings
Holmbury's HDB Series is a block coupling designed for the quick change of hydraulic attachments for Skid Steer Loaders, Compact Loaders, Backhoe Loaders and Compact Utility Vehicles. The decompression feature allows the operator to alleviate trapped pressure allowing the quick and easy connection of various attachments.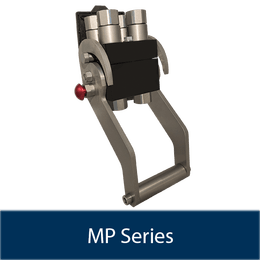 MP Series – Multiplate couplings
Holmbury's MP Series multiplate couplings allow the simultaneous connection of multiple hydraulic lines. The MP Series inherits the benefits of Holmbury's flat face coupling design. Currently available with 2, 4 or 6 port design.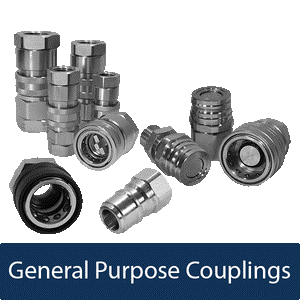 HPTC Series – High pressure manual sleeve lock couplings
Holmbury's HPTC Series high pressure sleeve lock couplers are designed for applications where high pressures are present. The couplers are hardened to enable enhanced protection.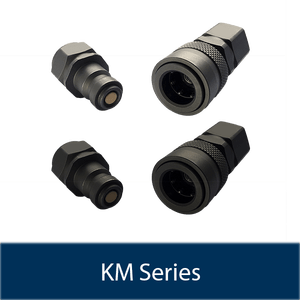 KM Series – High pressure poppet valve couplings
Holmbury's KM 115/116 Series high pressure poppet valve couplings are primarily used in bolt tensioners and other high pressure applications. The KM 116 can withstand a higher maximum working pressure than the KM 115.